Order an Invitation Sample Pack
Our wedding sample packs include a selection of our most popular in-house invitation designs so you can get a feel for the paper type, envelopes and printing quality.
Wedding Invitations & Illustrated Stationery
"I used Heather for my wedding invitations and I couldn't be happier! She was wonderful to work with and her artwork is fantastic! I would recommend to anyone!"
A Raskin (Bride)
"Working with Heather has been absolutely wonderful. She made the process so simple and really understood what we wanted. Her communication is fantastic. The invites are more than we could have ever hoped for. The quality is outstanding and they are absolutely beautiful, we cannot wait to send them out to our guests. I cannot recommend Heather enough and would encourage anyone to explore bespoke invites with her. Thank you so much, you have really made this feel very special"
Rachel W (Bride)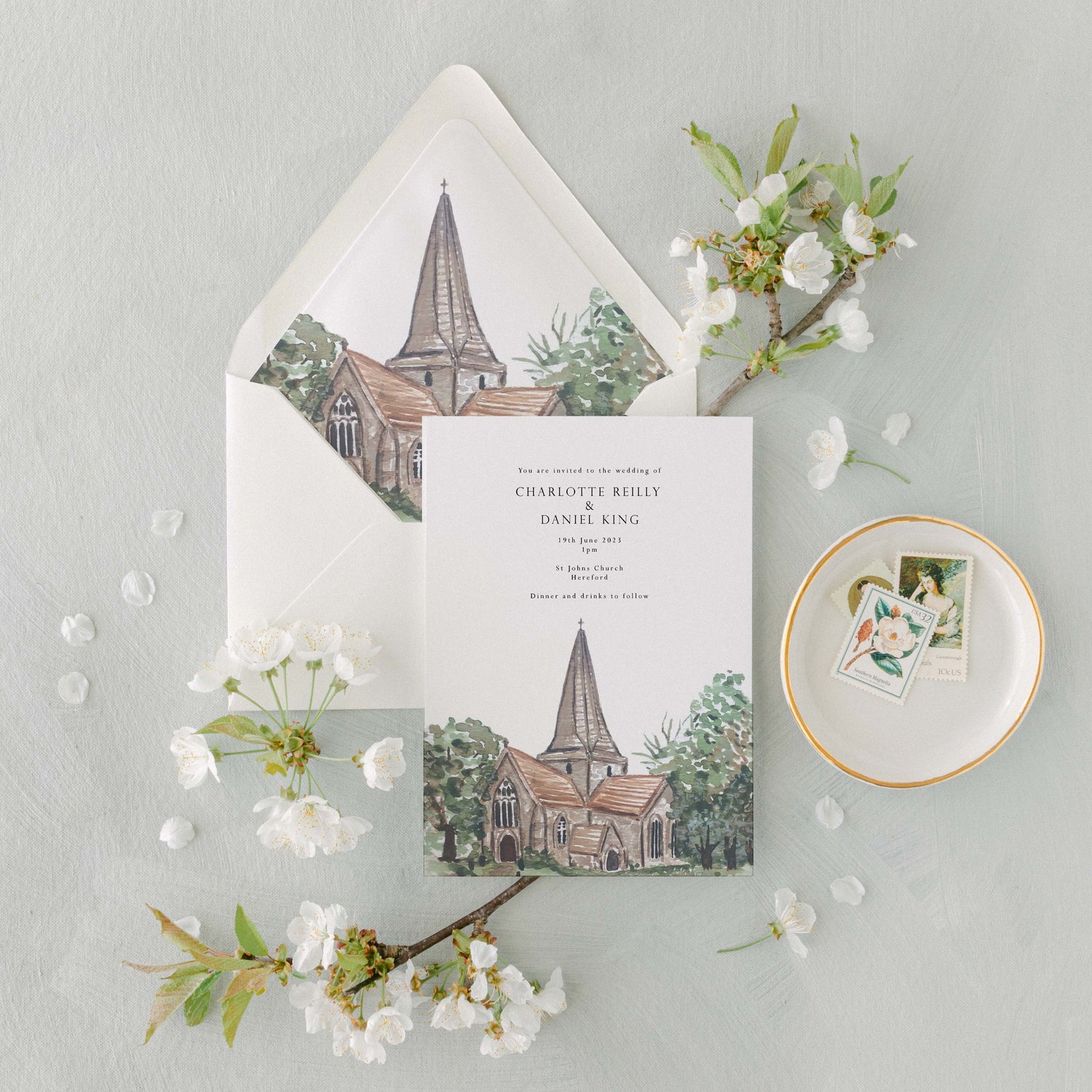 Venue Portraits
Celebrate your special day with a stunning custom wedding invitation!
Crafted for your special day, the two piece suite includes a venue portrait in beautiful watercolour and an envelope liner, making it an unforgettable invitation for your guests.
Create a lasting impression with a unique, bespoke invite.
Custom Venue Invites